Ultimate Raw Food Culinary Course and Chef Certification - our LAST CLASS of 2016
This intensive 4 day culinary class is a HANDS ON style learning experience with plenty of PERSONAL INSTRUCTION. Provided in the tuition price is absolutely all necessary materials & equipment needed - high quality organic non gmo ingredients, proper use & instruction of kitchen tools used in the preparation of this living foods cuisine & tons of opportunity to taste almost everything you create - so an appetite is required! If you are someone who truly values delicious food and has the desire to achieve the highest levels of health & well being by empowering yourself in learning how to make gourmet raw plant, nut & seed living foods that not only you will enjoy - but your friends and family members as well, this is the Culinary Class for you! It will surely aid in your journey of making healthier lifestyle & wellness choices - never mind setting a wonderful example for others. This "Rawsome" course is a wonderful experience into the RAW PLANT BASED LIVING FOODS WORLD that will delight your taste buds, grow your knowledge & enrich your health - maybe even begin a new career.... also perfect for one learning to adapt to a vegan lifestyle or wanting to finally go all/partially raw or just to add some new techniques under your belt as a vegetarian. All students will receive a Raw Food Chef Certification upon completion of the course along with all written instructions & recipes taught.
Some of the Many Recipes that may be covered during this 4 day adventure - well over 40 items which will include: entree's, desserts, dips, snacks, dressings, gluten-free breads & crackers, appetizers, soups, nut milks, dairy-free ice cream, nut cheeses, etc
Just to name a few: Mexican Flax Crackers, Mock Peanut Sauce, Veggie Snap Happy Crackers, Pizza Crust, Marinara Sauce, Almond Ricotta Cheese, Pad Thai Noodles, Bagel & Cream Cheez Sandwiches, Scrambled Egg Breakfast Burrito, The Green Wave Nut Burger, Vegetable Casserole, Refreshing Cabbage Salad, Sprouted Black Bean Chili, California Sushi Roll, Mock Tuna Pate, Buddha Bite Wontons, Deep Dish Spinach Pie, Mock Turkey Sandwich, Hearts of Joy, Nacho Making with Nacho Cheese, Creamy Chive Foam, Sprouted Chick Pea Hummus, Old Fashioned Oatmeal, Almond Milk, Maple Walnut Milk, Mexican Bean Pate, Caramel Turtles wit Raw Chocolate Fudge Icing, Creme Brule, Raw Chocolate Fudge Brownies, Onion Bread, Almond Bread, Croutons, Butternut Squash Soup, Mushroom Stroganoff, Smoked Tomato Soup, Indonesian Noodle Affair, Taquitos with Paprika Sauce, Chocolate Chip Cookie Dough, Teriyaki Seaweed Salad, Green Onion Dressing, Mock Sour Cream & Chive Chip Dip, Almond Pressed Cheesecake with Fruit Topping, Green Dragon Roll, etc....
Cost: $875 per student Duration: 4 days ( Thursday, Friday, Saturday & Sunday )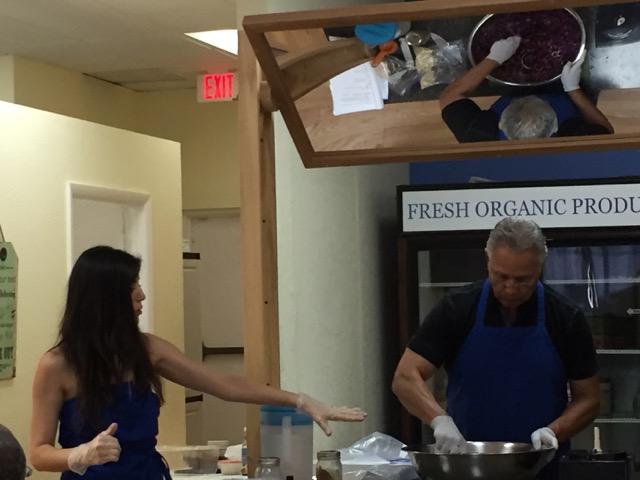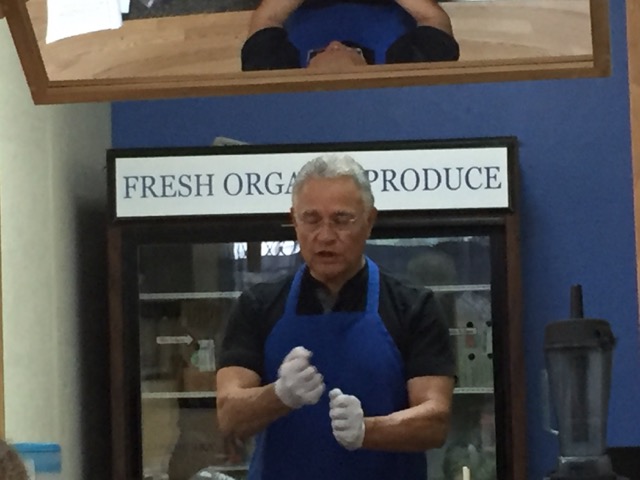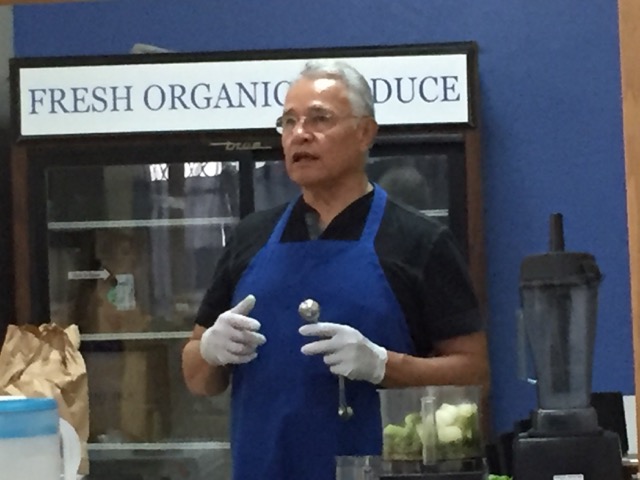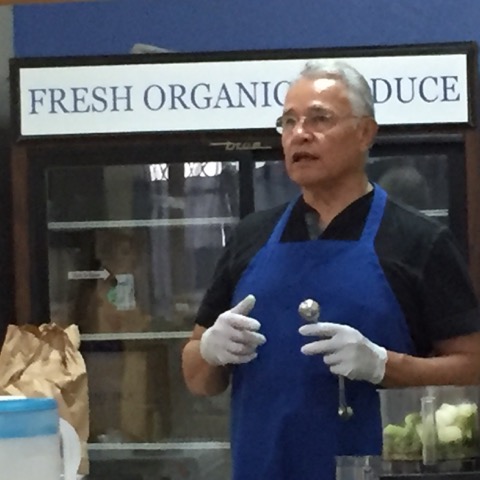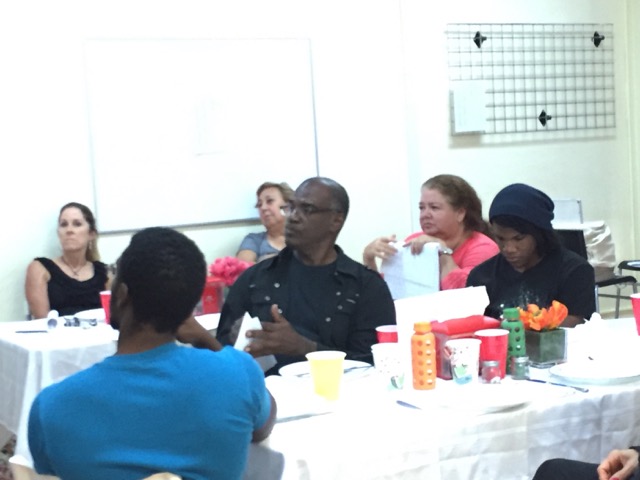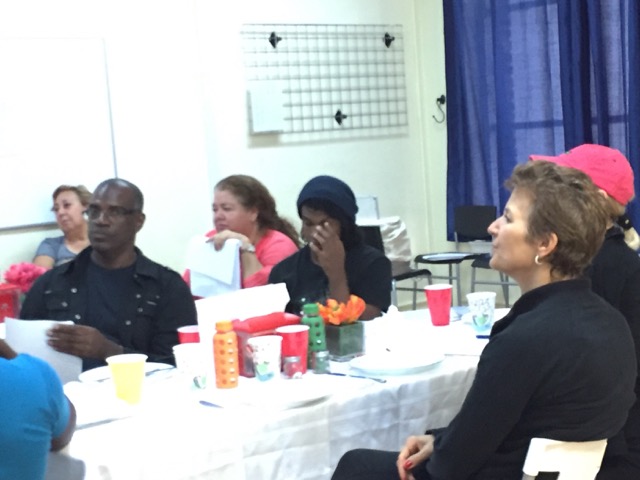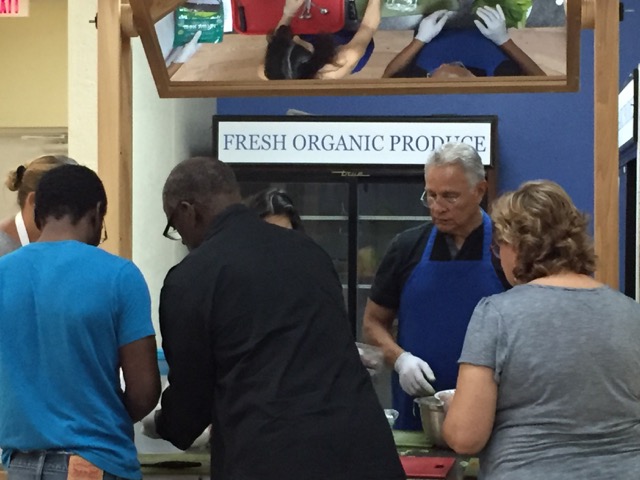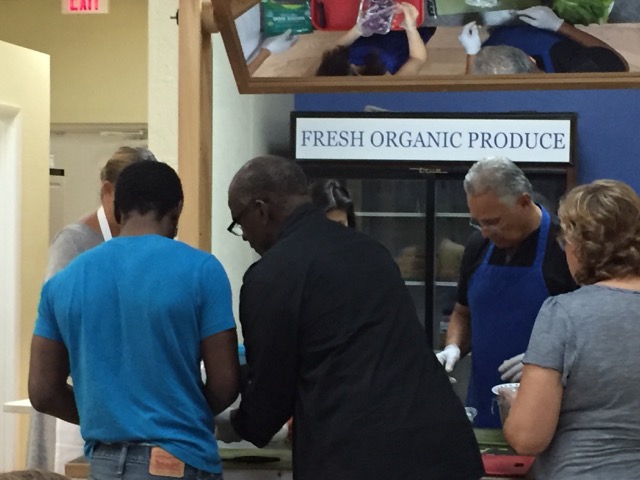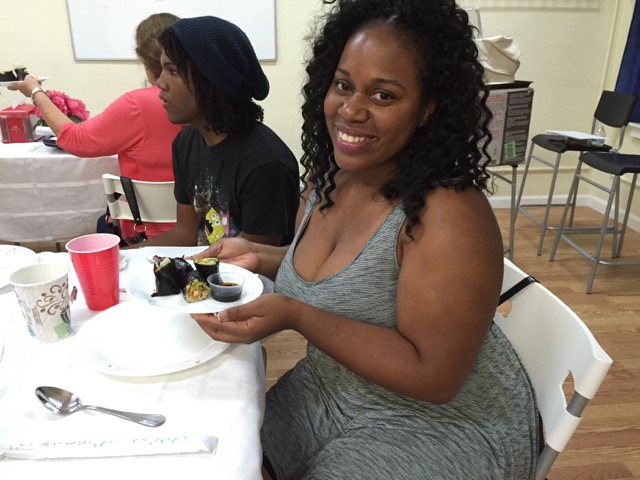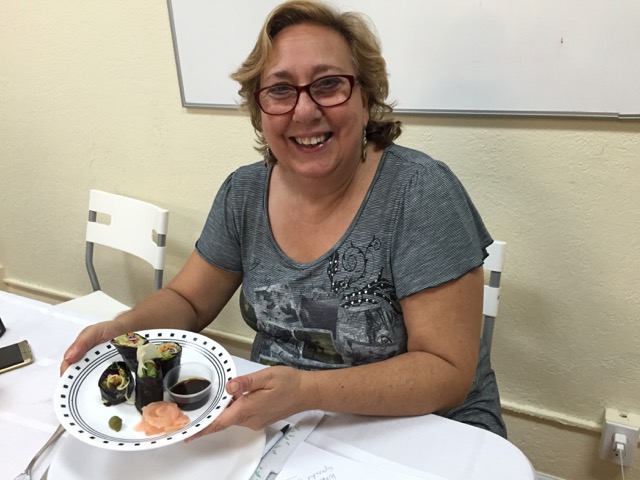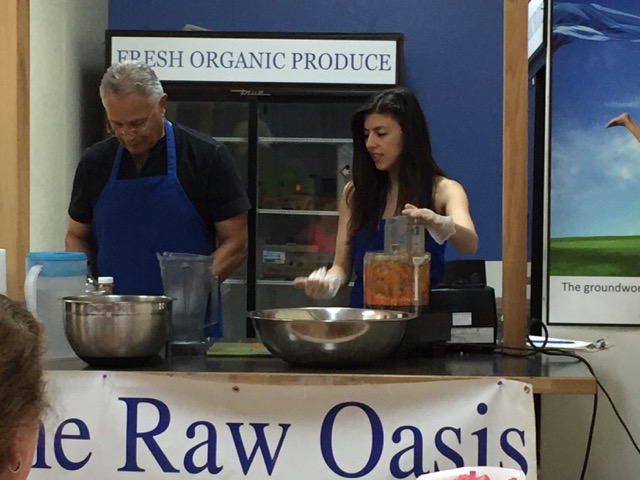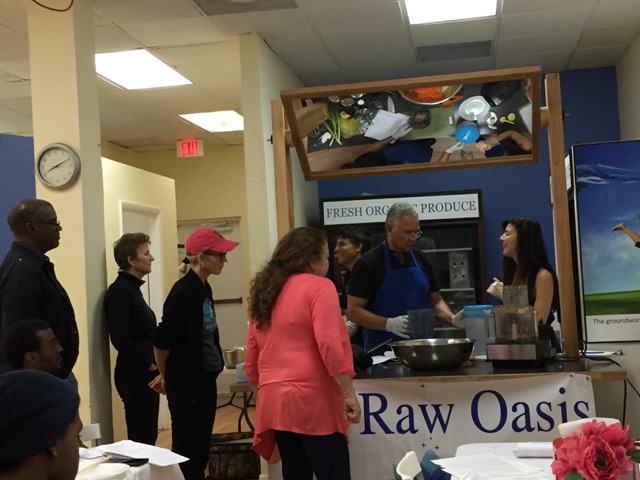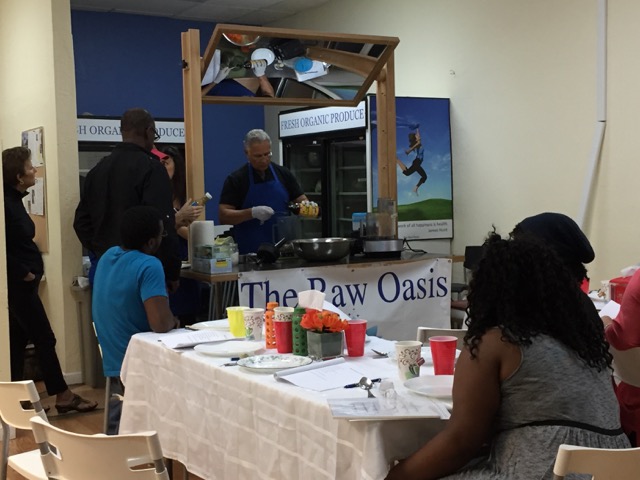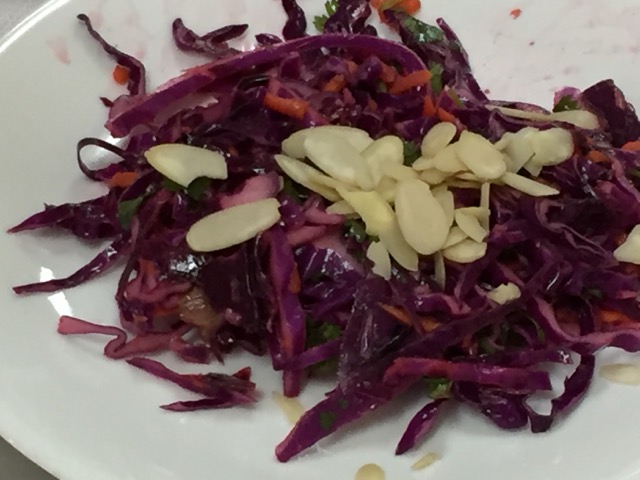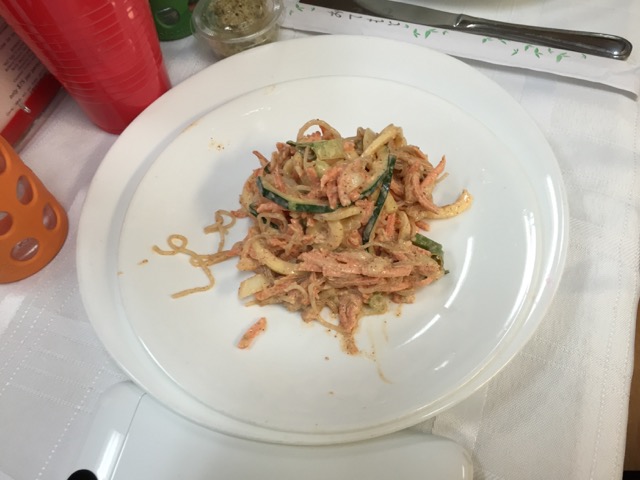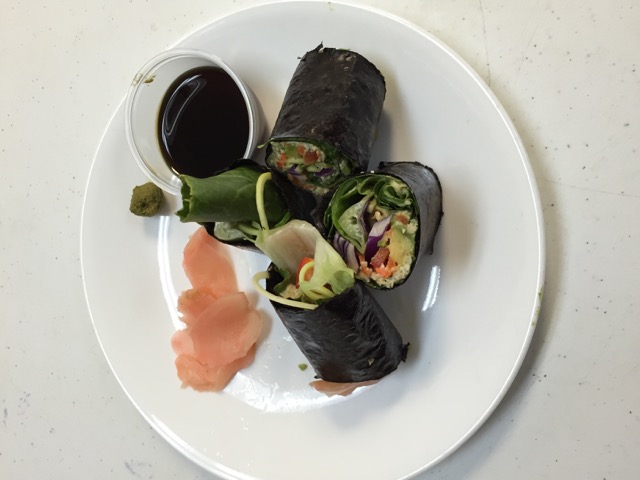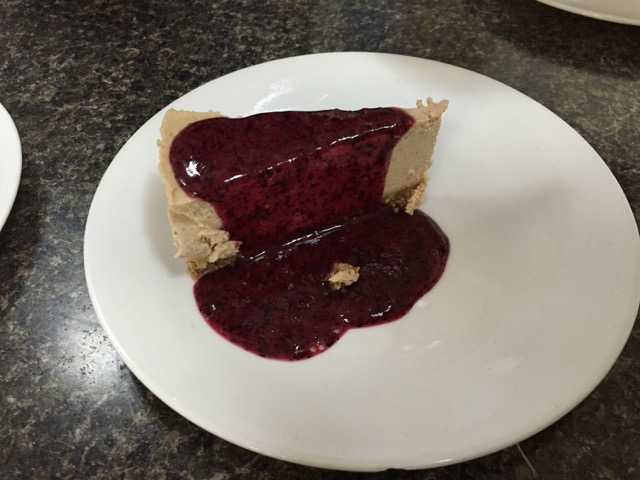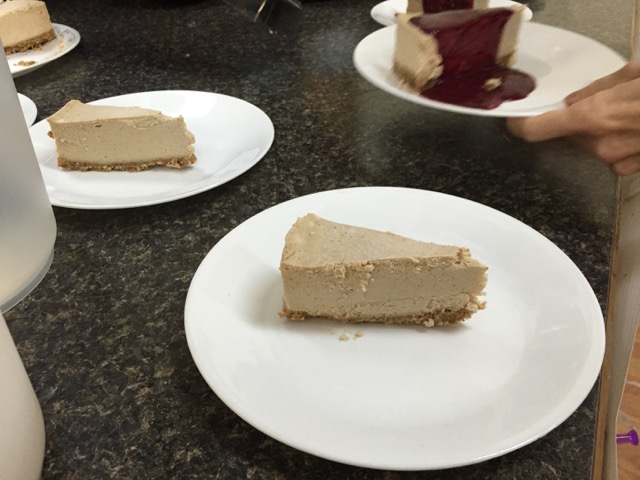 Dinner & Demo Raw Saturday Nights
Your Saturday Nights just got exciting! Try this spectacular class where you spend an extraordinary evening feasting on a ultra delicious 5 course raw gourmet meal. Not only will your taste buds be impressed but you will also be learning. This is no ordinary 5 course meal, its a culinary class as well. As you learn how to make all these incredible recipes you will also be feasting on them. Top Chef instructors will guide you on each tantalizing recipe, You will receive a recipe book along with your courses. These classes go beyond your expectations as the food is great, the lessons are fascinating, and of course all is Organic, Raw, Vegan, Gluten Free, Dairy Free and Sugar Free - they will be extraordinarily delicious. Cost: $75 per person / $120 for a couple Duration: 6pm - 8:30pm on a scheduled Saturday evening - please see below.
Mini Raw Chefs: A Course for Kids and Parents! Date Pending
An educational, safe and super fun course for your little ones (ages 6 to 12.) If you wish your children to be more excited about eating their fruits and veggies, this is a great way to make it enticing, interesting, and delicious! Mini Chefs working side by side with their parent and assistance from their chef instructor(s), will make their own yummy treats, including ants on a log, A,B&J (almond butter and jelly sandwich), fruit smoothies, chocolate candies, and healthy brownies. Also, lots of engaging raw food games! They will also get a simple easy to understand & entertaining mini lesson on health & nutrition. This is an excellent introduction for children to start learning about how they can achieve optimal health & more energy at a young age! They will love learning how to make their own healthy raw creations in the kitchen! Cost: $250 for parent/child pair Duration: 1 day ( 10:30am-2:30pm on a Saturday or Sunday)
The Ultimate Raw Detoxification 21 day Challenge & Cleanse
A course that offers life-changing raw food detoxification and whole body transformation. The course will provide education, guidance, support, and structure on one of the most effective Raw Food Protocols, as administered at pricey raw food retreats. Be prepared to experience a profound life changing experience. This program includes on call health coaching, as often and as much as you need during your 21 day detox. Members of this program receive herbal colon cleansers, access to video and document libraries filled with recipes and instructional videos, plus much more. The program comes with an 8 course series. This is an online program so that you can take it anywhere. The courses cover eye opening topics, including what to eat and what not to eat (even if its raw) what types of detox symptoms to expect, the psychology and mental aspects of being on a raw detox, why it effects the body the way it does, the tricks of the trade regarding cravings, social situations, and lifestyle and most importantly the health transformation you should expect to achieve. This class will ensure that you are fully equipped with the knowledge to be successful. Nothing is held back in this course. Whether you are interested in losing weight, healing a serious condition, or just wanting to experience an unprecedented profound level of health, this class is essential for the true raw food health seeker. Cost: $500
 
Located in the Plantation Village Shopping Center
THE GREEN WAVE CAFE
5221 West Broward Blvd Plantation, Florida 33317 Telephone
(954) 581 - 8377
Monday – Saturday 11:30 am – 9 pm and Sunday 11:30 am – 4 pm